Tomorrow Too
The Brenda Monologues
Poems by Don Colburn
Welcome to the website for my new book of poems, Tomorrow Too: The Brenda Monologues, just out from Finishing Line Press. It's a little book of 24 short poetic monologues that tell the story of a young woman named Brenda facing breast cancer while pregnant. The monologues are in the voices of Brenda and others around her.
Here is the cover, designed by Randy Cox: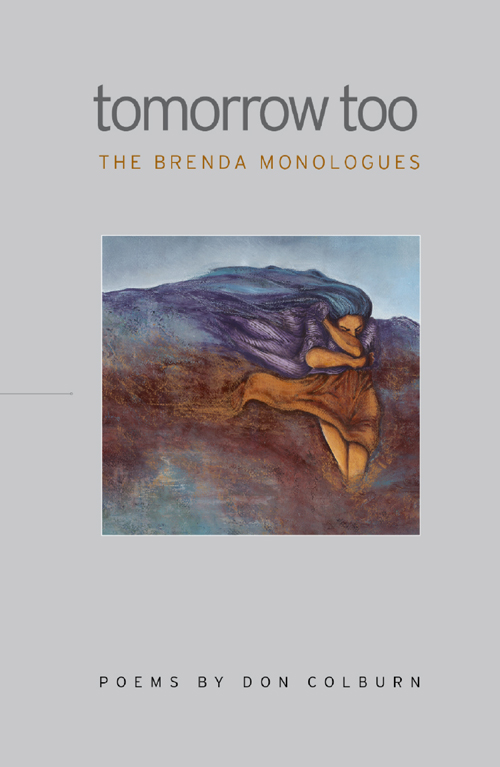 The cover image is a painting titled "Soledad" by Carmen Rodriguez Sonnes, who lives in Ashland, Oregon, and Tucson.
You can order the book now from Finishing Line Press. It will also be available soon through Amazon and at some independent bookstores in Portland.
About the book
This is my fourth collection of poems. It is based on a story that I first reported in The Oregonian – about Brenda Arrieta Killian, who found out she had breast cancer when she was 30 years old and four months pregnant. To see the online package of newspaper stories about Brenda and her family, including photos and videos by Stephanie Yao Long and Faith Cathcart, go to orne.ws/brenda-killian.
The monologues are mainly in Brenda's voice. But there are other voices too: her husband, Larry; their baby daughter, Abigail; Brenda's doctor; her sister; her mom; and even a figure called Cancer.
The book is a sort of literary hybrid: a blend of reportage and poetry; fact and imagination; lyric and narrative. It is meant to be read on the page – and possibly also on stage by one or more actors.
I hope you find its truth both personal and universal.
Don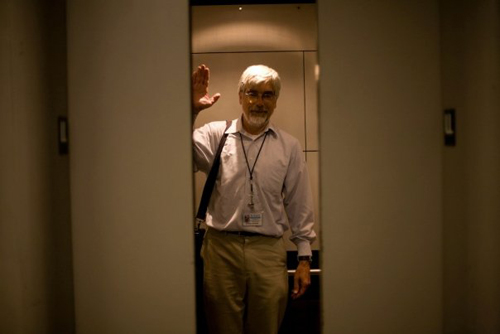 Photo by Rob Finch
Praise for Tomorrow Too:
[A] deeply moving collection...Lines between journalism, theater, poetry and story dissolve. A spoken opera of life evolves aria by aria and is delivered with great elegance. Clear and subtle, harmonies and discords sing on the pages.
— Tim Pfau, reviewer for Oregon Poetry Association.
Read full review
"Don Colburn has written a series of sonnets that read like a miraculous story. Some might say it's a story about sickness and death, but the voices of these people live on long after I close the book. A story about life then, in poems so particular and real I was brought to my senses. You want to feel as alive as you actually are? Read this book."
— Marie Howe, author of What the Living Do, & Poet Laureate of New York
"From the first time I read them, these poems grabbed my heart and have not let go. They trace a deeply moving story from surprising and multiple points of view. Don Colburn has packed so much wisdom and heart into these spirited lines, honoring a woman whom I was lucky enough to know during her too-short and shining life."
— Bill Rauch, artistic director, Oregon Shakespeare Festival
Excerpt
Here's the opening poem in the book:
BRENDA
Long before I got sick, way back
before I had Jack, before Larry,
I wanted another part besides my own.
I wanted to crawl inside another skin,
not just to look around but be that one
a while – the only kind of make-believe
I could believe in. To come alive as someone else
changed everything. In high school, in The Crucible,
nobody wanted to be Abigail,
a troublemaker who danced wild in the woods
and never 'fessed up. I loved that role.
I could feel the parents in their seats afraid –
that's how good I was at being Abigail.
And ever since, I've loved to say her name.